CUSTOMER REFERENCES

Customer story
How Tampere University revolutionised their process of finding the suitable funding opportunities for future projects
"We definitely recommend Spinbase! It is a fast and easy-to-use tool to scout for suitable funding opportunities —or even partners. It provides very accurate search results based on individual needs."
Says Tuukka Pöyry, Manager, Research and Innovation services, Tampere University.
Customer story in numbers
+19k
Degree students
+87M€
H2020 Net EU Contribution
161
Participation in EU projects
The Spinbase users in Tampere University are in full agreement on the fact that using regular search engines to find EU funding or project partners does not yield such comprehensive and easy-to-read search results as Spinbase. According to them, in Spinbase, knowledge on hierarchy is not required for making successful searches and the access is more user friendly than in other portals used to search funding.

Customer story
Spinbase is a user-friendly and practical tool for identifying public funding opportunities for users in University of Jyväskylä
"Spinbase user interface is developed with the user in mind. Search engine accepts long text entities and yields comprehensive results — sometimes with funding opportunities we may not have even thought about. The search results are clear and ready for further evaluation or processing. It is a real time saver!"
Says Henna Gustafsson, Research funding advisor, University of Jyväskylä.
Customer story in numbers
+14k
Degree students
+30M€
H2020 Net EU Contribution
60
Participation in EU projects
When looking at the funding opportunities offered by the European Union's upcoming Horizon Europe, the scope is overwhelmingly wide. This is where Spinbase steps in to help Henna and other professionals like her who need a practical tool to identify the relevant topics, funding calls and partners for different research and innovation projects. Henna warmly recommends Spinbase to any of her peers who work in research organizations seeking for EU funding.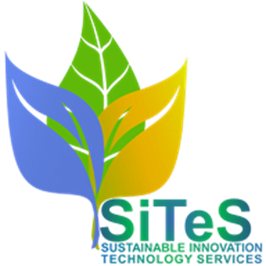 Customer story
Spinbase is a great tool for finding partners for collaborative projects for SITES Ltd.
"Spinbase give us an opportunity to find the partner in the right moment for our food waste related project."
Says Leonardo Piccinetti, Senior Research and Innovation Advisor & Managing Director, SITES Ltd.
Customer story in numbers
1,520
Satisfied Clients
55
Partners Worldwide
320
Projects Implemented
SITES Ltd. (Sustainable Innovation Technologies Services) has recently started using Spinbase to support their seek for public funding opportunities in circular economy. Before Spinbase came into the picture, the main challenge was to identify relevant funding opportunities with special keywords from the vast array of options. Thanks to Spinbase, Leonardo was able to find suitable funding and partnerships for the preparation of their funding proposal related to food waste and circular economy.