Spinbase helps innovative companies find EU funding and partners for R&D
The best tool for Innovation/R&D Experts and CxOs
Opportunity to try radical and disruptive innovations with higher risks.
Can you afford not to innovate? EU funding is the best way to try radical innovations and Spinbase makes it easier for you to find your next EU funding.
Raising awareness of funding opportunities.
Increasing understanding of public funding opportunities inside your company.
Possibility to work with the best partners.
EU funding is a way to give funding to your suppliers, partners and important customers. Spinbase helps you to find the best partners in your field.
Learn about the previously funded projects.
Who works with whom and what.
Insights into future products.
EU funding calls are based on roadmaps, signals and industrial lobbying. The call texts may provide a hint where the sector and/or your competitors are going
Insights into Regulation.
See who is influencing regulation and standardization with public funding Understand what is next on the political agenda
Insights into your competitors R&D.
What kind of projects are your competitors working on? With whom are your competitors developing? Your competitors are already doing R&D with EU funding! Open innovation is for real and your competitors and peers are already lobbying and innovating with the best partners within the EU projects. Use Spinbase for knowing about your competitors better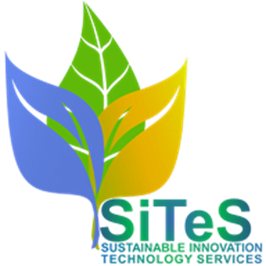 Customer story
Spinbase is a great tool for finding partners for collaborative projects for SITES Ltd.
"
Spinbase
give us an opportunity to find the partner in the right moment for our food waste related project."
Says Leonardo Piccinetti, Senior Research and Innovation Advisor & Managing Director, SITES Ltd.
Customer story in numbers
1,520
Satisfied Clients
55
Partners Worldwide
320
Projects Implemented
SITES Ltd. (Sustainable Innovation Technologies Services) has recently started using Spinbase to support their seek for public funding opportunities in circular economy. Before Spinbase came into the picture, the main challenge was to identify relevant funding opportunities with special keywords from the vast array of options. Thanks to Spinbase, Leonardo was able to find suitable funding and partnerships for the preparation of their funding proposal related to food waste and circular economy.